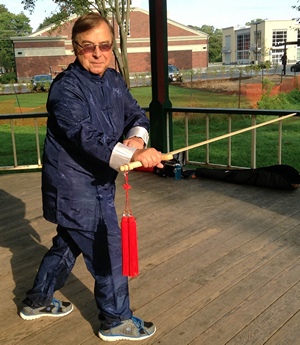 As long as you acknowledge the source, please feel free to share these resources. Any errors are mine alone. I'd like to acknowledge and thank Art Baner, Javier Arnanz and Réal Lalande for their performances in the Youtube videos, below. And as always, a big thank you to my long-time teacher and constant inspiration in taiji, Sam Masich.

What is …

?
Taiji Form name sheets

:

5- Section form developed by Sam Masich
Video of 5-Section Solo Bare-hand form performed by Art Baner – fullcirclearts.net
Video of 5-Section Solo Sword form performed by Javier Arnanz – movimiento y salud
Video of 5-Section 24 forms taijiquan performed by Réal Lalande and members of the Centre de Tai Chi Gilles Vaillant in Gatineau, QC as part of the Sam Masich Full Curriculum Week, July 2017.
Qigong

:
Website Links

: