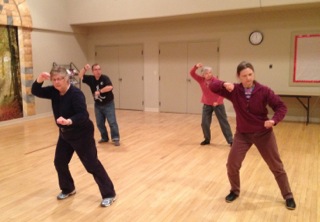 Guelph Tai Chi for Health began in 1992. For a number of years our group roamed Guelph practicing in karate studios and small halls until we finally landed at Knox Presbyterian Church (corner Baker & Quebec streets). From 1996 until the pandemic closed down our classes we were lucky to be in a large, inviting room in the church! A new chapter in our history will begin in September, 2022 with our move to All Saints Lutheran Anglican Church (210 Silvercreek Pkwy N.) and resumption of indoor classes.

Our group numbers between 15 and 25 people. Our focus is self-cultivation through regular practice of the internal arts of taiji and qigong. Individual motivation for twice-weekly attendance at classes ranges from maintaining overall good health, to gaining more joint flexibility, stress reduction, blood pressure control, pain management, and help relieving disease symptoms. Both inside the class and outside, we explore Chinese history, culture and customs, and the philosophical and spiritual underpinnings of taiji and qigong.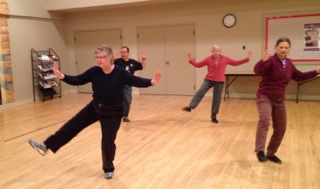 GTCFH is a non-competitive environment. Fees for classes are very modest and aimed solely at cost-recovery for rent and small incidental expenses. New folks are always welcome to try out a couple of classes at any time, free of charge!
Each class begins with a bit of welcome chatter, some warming up exercises to gently loosen joints, and a mixture of qigong routines. Several Yang style bare-hand forms are practiced: the Old Yang 154-form as taught by Dr. Shen Zaiwen; the traditional Yang 108-form; the 5-Section solo bare-hand and 24-Simplified forms as taught by Master Sam Masich. We also practice a short dagger form, a 32-movement Yang-style sword form (originally taught by sifu Yan Wu), and the 5-Section solo sword form, 5-Section 2-person sword form, and 54 movement sword form taught by Master Sam Masich.
                …and we are just getting started! We hope to add more taiji and weapon forms to the curriculum in the years to come.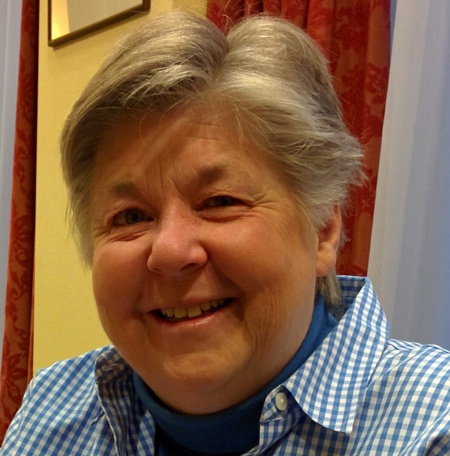 Instructors:
Linda Kearns, Instructor of Taijiquan (30+ years), Senior Instructor designation, Canadian Taijiquan Federation.  Major influences: Steve Higgins, Wolf Boggs, Sam Masich, Ed Cooper, Shen Zaiwen, Yang Jwing-Ming, Jill Heath. Member of Canadian Taijiquan Federation since 1992.
Barbara Bryce is Senior Associate Instructor designation (20+ years), Canadian Taijiquan Federation.